Frank Puscher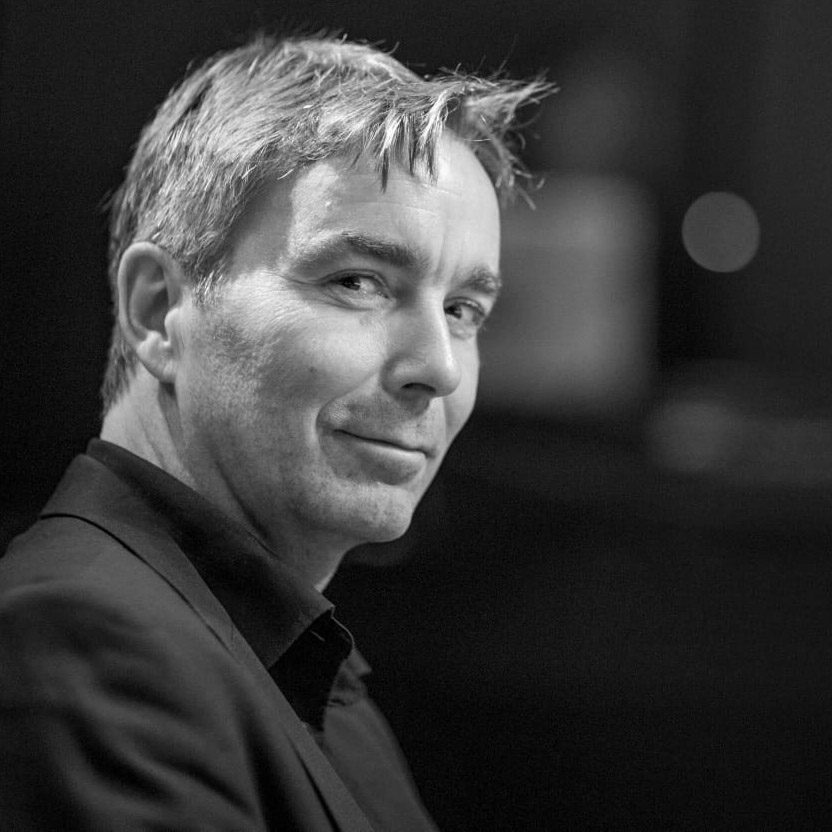 Kurzbiographie in deutsch
Short bio in english
Bilder / Images
References / Articles / Videos
Kurzvita Frank Puscher – Personal Digital Trainer, Gründer von Speakers Delight
Seit über 25 Jahren arbeitet Frank Puscher als freiberuflicher Journalist, Berater und Trainer in den Themengebieten E-Commerce, User Experience und OnlineMarketing. Er gehörte zu den Gründungsredaktion von Europe Online und InternetWorld und schreibt heute für T3N, IX, Absatzwirtschaft, Technology Review sowie für Branchenmagazine in Handel (EHI, Stores and shops), Hotellerie (Tophotel, Hotel und Technik) und Fahrrad (velobiz).
Er berät Führungskräfte und unterstützt sie bei der regelmäßigen, persönlichen Stärkung ihrer Onlinekompetenz. Zu den Teilnehmern seiner offenen Workshops gehören Mitarbeiter von Henkel, BMW, Toyota, Otto sowie von zahlreichen mittelständischen und kleinen Unternehmen. Interne Firmen-Workshops fanden unter anderem bei der Commerzbank, der Deutschen Bank, B. Braun, Bosch, Microsoft oder Arvato statt.
Puscher begann seinen beruflichen Werdegang als Redakteur und Ressortleiter bei unterschiedlichen Verlagen und Medienhäusern wie Burda und ProSieben. Seit 2000 arbeitet Puscher als Veranstaltungsmoderator im digitalen Umfeld und hält in ganz Europa Vorträge. Aufgrund seines journalistischen Hintergrunds sind die Vorträge neutral und werbefrei, die Moderationen kritisch und unterhaltsam. Er durfte mit Christian Lindner, Sascha Lobo, Janine Kunze, DNer, David Shingi, Rangar Yogeshwar, Tina Müller, Tarek Müller und vielen anderen auf der Bühne stehen und arbeiten.
Puscher hat sieben Bücher über Webdesign, Kreativität und Usability geschrieben. Sein Buch: "Das Usability-Prinzip" war das erste deutschsprachige Buch über Usability und User Experience und rangierte zwischenzeitlich unter den Top 10 der deutschen Fachbücher zu Internet-Themen.
Sein jüngstes Projekt Speakers Delight widmet sich allen Themen rund um das Sprechen auf Bühnen, die bessere Vortrags-Performance und die spannendere Gestaltung von Veranstaltungen.
Er lebt mit seiner Familie in der Nähe von Köln und widmet sich in seiner Freizeit dem Zehnkampf, Golf, Hockey und einem kühlen Glas Weißwein.
Bilder, ausführlicher Lebenslauf, Arbeitsproben und Vortragsessenzen auf www.puscher.de
Social Media:
Short bio of Frank Puscher – Personal Digital Trainer, Founder of Speakers Delight
Frank Puscher has been working as a freelance journalist, consultant and trainer in the fields of e-commerce, user experience and online marketing for over 25 years. He was one of the founding editors of Europe Online and InternetWorld and today writes for T3N, IX, absatzwirtschaft, technology review as well as for industry magazines in retail (EHI, Stores & Shops), hotel industry (Tophotel, Hotel und Technik) and bicycle (Velobiz).
He advises managers and supports them in regularly and personally strengthening their online skills. Participants in his open workshops include employees from Henkel, BMW, Toyota, Otto and numerous small and medium-sized companies. Internal company workshops were held at Commerzbank, Deutsche Bank, B. Braun, Bosch, Microsoft and Arvato, among others.
Puscher began his professional career as an editor and head of department at various publishers and media companies such as Burda and ProSieben. Puscher has been working as an event moderator in the digital environment since 2000 and gives lectures all over Europe. Due to its journalistic background, the lectures are neutral and free of advertising, the moderations are critical and entertaining. He was allowed to stand and work on stage with Christian Lindner, Sascha Lobo, Janine Kunze, DNer, David Shingi, Rangar Yogeshwar, Tina Müller, Tarek Müller and many others.
Puscher has written seven books on web design, creativity and usability. His book: "The Usability Principle" was the first German-language book on usability and user experience and has meanwhile ranked among the top 10 German specialist books on Internet topics.
His most recent project, Speakers Delight, is devoted to all topics relating to speaking on stage, better lecture performance and the more exciting design of events.
He lives with his family near Cologne and devotes his free time to decathlon, golf, hockey and a cool glass of white wine.
Pictures, detailed curriculum vitae, work samples and lecture essences on www.puscher.deImages, extended cv, samples of his work und essentials of talks are to be found at www.puscher.de
Social Media: